Get an overview
Here you will find the contents of the individual modules focusing particularly on the use of the norms IEC 61508, IEC 61511 and the IEC 50156 in safety-related systems. The learning material is product and commercial-free and can be found on the learning platform KROHNE Academy online.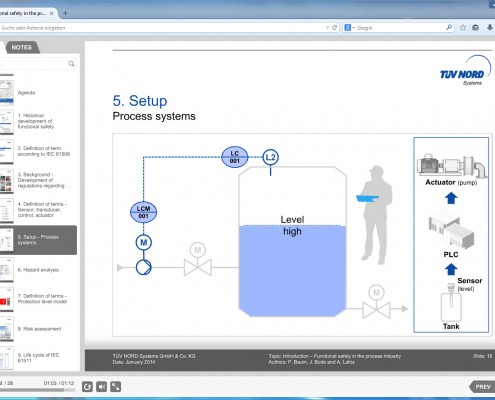 01. Introduction – Functional Safety in the process industry
This eLearning module is intended as an introduction to the topic of functional safety and conveys key concepts and methodological requirements of functional safety based on the international harmonised standard IEC 61511 "Functional safety – Safety instrumented systems for the process industry sector".